Home is where your heart is
You are very welcome to our cozy facilites!
Our spaces are designed in an unique and fresh way, providing everything you need to relax and recharge.
Both Places are located in Ericeira, a small fisherman village, with old customs and a new fresh surf vibe.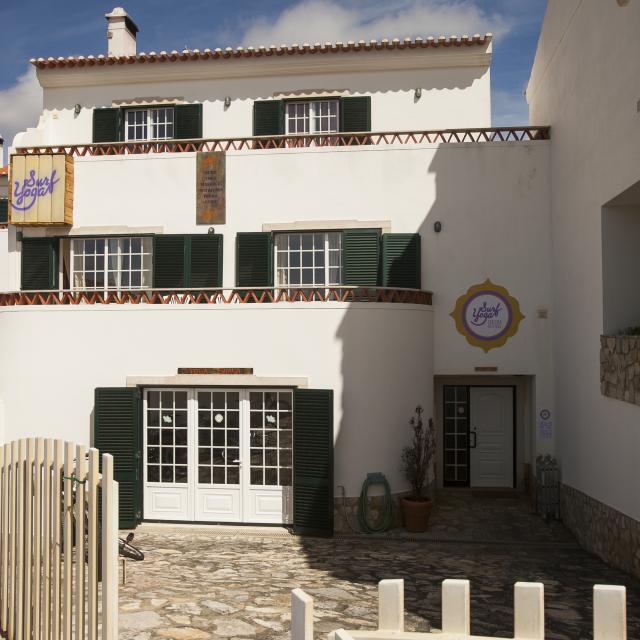 Surf Yoga Ericeira Guest House
The Surf Yoga Ericeira Guest House is the place to be. With astonishing Atlantic Ocean overview from the rooms and balconies, is situated in a really quiet and safe area, 5 minutes walking from the main Ericeira beach, Ribeira de Ilhas, and 20 minutes walking to the centre. In walking distance you have some of the most famous Ericeira surf spots as Ribeira de Ilhas, Reef, Backdoor, Pedra Branca and Matadouro.
The Surf Yoga Ericeira Guest House has great facilities and large space areas, where you can have your privacy and also awesome common spaces. It is spread over 3 floors with 5 rooms (2 double rooms and 3 shared rooms), 4 wc´s, 1 living and dining room, 1 full equipped kitchen and terraces.
There is a Yoga studio with daily classes and activities, a massage chilling room where you can have a relaxing and rejuvenating ayurvedic massage and a beautiful decorated terrace for barbecue lovers and pure sun bathing. Art is all over the place :)
With ocean view is the perfect place for you to rest and relax.
Location: Directions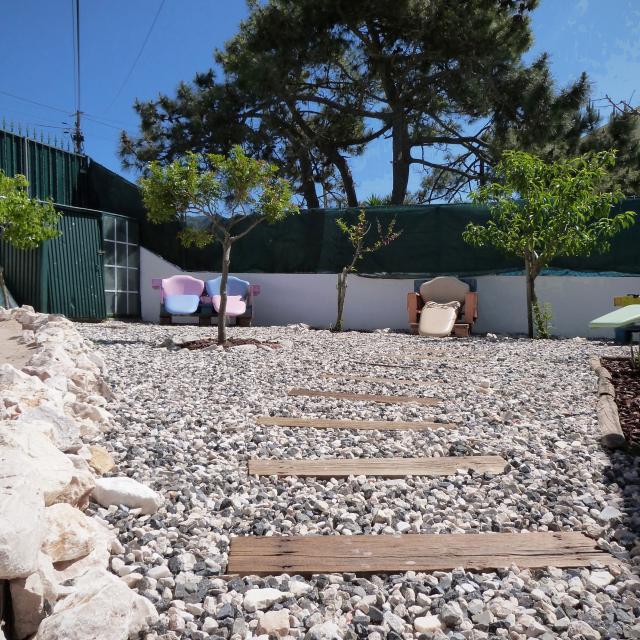 Surf Yoga Ericeira Villa
The Surf Yoga Ericeira Villa is our new location in Ericeira, closer to town and with magnificent views, this place is super cozy and relaxed, fully equipped with all you need for a great holiday time. Its 5 min walking from Matadouro beach, and 10 min from the center, the Villa its spread over 3 floors, with 5 great double / triple rooms, 4 wc´s, living room, 2 kitchens with all the facilities, garden and terraces.
The Surf Yoga Ericeira Villa can be divided in 2, so its possible to have part or the entire villa just for your family or group of friends, having your privacy and coziness as a holiday needs.
As the Surf and Yoga facilities are at the Surf Yoga Ericeira Guest House, we provide all the transfers needed between the Surf Yoga Villa to the Surf Yoga Ericeira Guest House. Its just 2 min away by bar.
Location: Directions
Ericeira World Surf Reserve Spots